I've had the same bike for five years. And with the exception of the seatpost, cassette, chain, bar-tape, pedals, tubes, and tires, everything on the bike is original. Thus, it didn't come as too much of a surprise when the computer quit working all together this past winter. I was surprised that it had lasted as long as it did.
I picked up a CatEye Strada Wireless at REI with the last of my birthday money. The computer cost $60, and I knew if I took my bike to the shop, one of the mechanics could put it on in under a half-hour. But, rather than cough up money to have them put it on (sorry guys, money's tight), I thought I'd install the computer myself. After all, I'm pretty handy, and I've seen a number of computers installed on bikes over the course of nearly two years (total) of bike shop employment.
CatEye's instructions for installing the computer were quite easy to follow, with pictures and a trouble-shooting guide. I do have to say that I'm very glad I don't need reading glasses, the print was a little small. Another good note, the directions were also printed in Spanish, French, Italian, German, Chinese, Japanese, and a few other languages that I didn't recognize.
From start to finish, the install took me 31 minutes. Here's what the finished project looks like: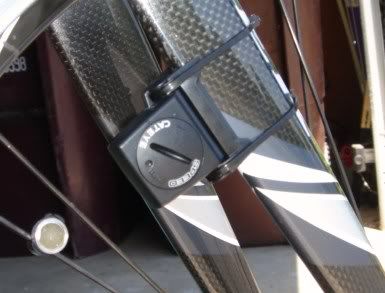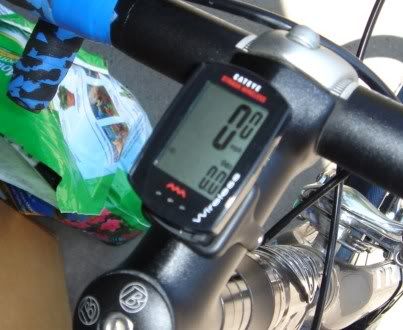 I'm heading out on a ride later this afternoon. I'll let y'all know how it works!
Until next time, ride long and keep the rubber-side down.